Sandcraft Motorsports RZR 900 Front Differential Rebuild Kit
The Full Kit to rebuild your RZR Front Diff, to remove noises, increase durability and longevity
When Purchasing This Product We Need to Know if Your Current Armature Plate is a 5 or 6 Tooth Inside and Outside.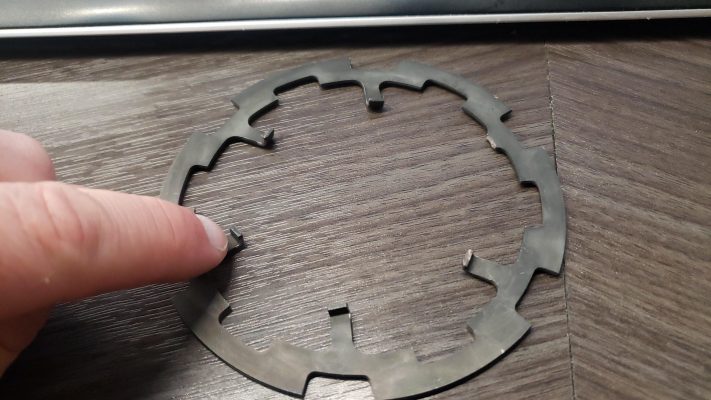 Polaris Mixed and Matched different Armature Plates so you need to verify with your current setup.
RZR Diff Number – 5 Tooth            RZR Diff Number – 6 Tooth
1332803                                            1333285  –  1333751
1332842                                            1333344  –  1333790
1332923                                            1333375  –  1334142
1333104                                            1333597  –  1334178
1333105                                            1333687
1333243                                            1333750
****Please Include Your Year Make and Model of your Machine During Checkout in Notes Section****
Kit Includes:
12 Tooth Aluminum Sprague Cage –
If your looking for the finest sprague carrier on the market, don't settle for less than the best, fix your front differential with the strongest billet sprague carrier available.
Do not be afraid to continue your extreme riding style after this upgrade!
Made right here in the USA, each sprague carrier is precision cut out of billet aluminum and then hardened anodized so it can withstand all the torture your right foot can throw at it.
Upgraded Bearing & Seals –
Includes specifically designed SKF race bearings, upgraded seals, & bullet proof 300m heat treated solid dowel pin.
Don't get caught up with a stock HOLLOW dowel pin failure…. these are a very common failure that leads to your front diff. to grenade.
Chromoly Armature Plate –
Our plates are cut from cold rolled steel which increases strain hardening by more than 20% and if that wasn't enough, we added more than 50% extra material in critical weak spots that drastically reduce the strain on the armature plates engagement tabs.
Speaking of engagement tabs, our engagement tabs are machined into the armature plates unlike the factory tabs that are bent into shape.
Our machining process ensures no weak spots are created from a bending process.
At more than twice the strength of a factory armature plate, these are the most Extreme Duty Armature Plates available, PERIOD!
Benefits:
Improved 4 wheel drive engagement
20% increased strain hardening
50% more material in critical areas
Machined engagement tabs
Torsion Spring Retainer –
All Billet Torsion Retainer
The OEM plastic component has been over stressed causing failures.
Sandcraft has completely redesigned and doubled the engagement surface areas.
It now is Billet aluminum, with internal and external engagement properties that raises the bar in durability and dynamic loads.
Learn More About Sandcraft Motorsports: